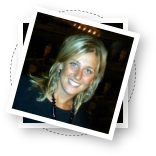 Hello
+
welcome to my single-page website
I'm a
Communication specialist
based in Italy and I'm passionate about writing content for the
web
and managing
below the line
activities.
I'm a born
organizer
with networking skills to die for and I take pride in building
collaborative business relationships
to partner with a diverse range of stakeholders, both locally and internationally.
Due to a considerable experience in
promoting
corporate identities, brands or products through
public
and
media relations
, I can help both individuals and companies convey the right message to the right audience by providing relevant
web content
, successful
sales strategies
or
face-to-face communication
.
Travel addict
, with a strong desire to
work cross culturally
, I'm used to move around to attend meetings and events on behalf of companies and organizations.
Scroll the page down to check out some more
about
me or just say hello by heading
over here
.